Upcoming WBAI Programs
(Click headlines for details)
---
MORNING SHOW - MONDAY
Muslims in America + Bill O'Reilly
Monday, April 24, 2017 - 6:00 AM
Monday morning at 7:45 with Michael G Haskins and vertern WBAI commentator Barbara Nimri Aziz, Aziz takes a reality check of Muslims in America.
"Is there any progress at all?", she
LAW AND DISORDER
Armenian Genocide Documentary
Monday, April 24, 2017 - 9:00 AM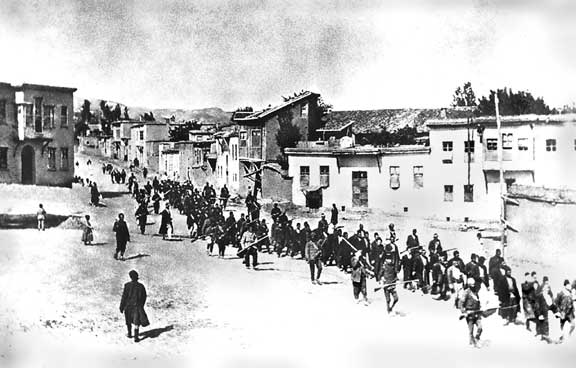 Speaking In Turkish: Denying the

BUILDING BRIDGES
Rev. Barber Rekindling a Social Justice Movement
Monday, April 24, 2017 - 7:00 PM

Building Bridges over WBAI Radio, 99.5FM
with Mimi Rosenberg & Ken Nash
Mon., April 24, 7 – 8 pm EST
****************************
"When Silence is Not an

THE LAURA FLANDERS SHOW
Ireland's New Rising: An Exclusive Report Revisited
Tuesday, April 25, 2017 - 6:30 PM

With the news around Brexit, we revisit an episode filmed last year in Ireland and reflect upon the Easter Rising of 1916. The question of Irish sovereignty still looms large. New challenges face the

RANDY CREDICO- LIVE ON THE FLY

Tuesday, April 25, 2017 - 5:00 PM

JULIAN ASSANGE: COUNTDOWN TO FREEDOM
Prrt 2 of Live On The Fly's ongoing series on political prisoner Julian Assange
GUESTS TBA
Justice For Assange Defense

FROM THE SOUNDBOARD
Brooklyn Folk Festival
Wednesday, April 26, 2017 - 3:00 AM

On Wednesday, April 26, starting @ 3 am, From the Soundboard will focus on the ninth annual extravaganza known as the Brooklyn Folk Festival.