ARTS EXPRESS
---
Wednedays 9:00 - 10:00pm
Hosted by: Prairie Miller, Jack Shalom

Web Site:
http://www.rottentomatoes.com/critic/prairie-miller/
Facebook:
https://www.facebook.com/artsepxresswbai?skip_nax_wizard=true&ref_type
Twitter:
https://twitter.com/artsexpress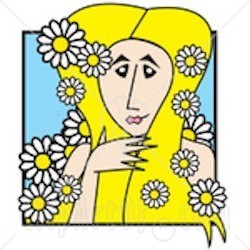 Arts Express
is a vibrant anthology mix of cultural news, views and interviews, and the organic and intricate ways that art always intertwines and fuses dynamically with political currents of the day. Arts Express provides weekly, in-depth coverage of film; arts news and scoops with a hard core political edge; art alerts and
Best Of The Net
Hotspots for listeners; and contemplative voyages through web culture served up with an enticing, multi-cultural international flavor.
Production Crew: Chris Butters, Mary Murphy, Garland Nixon, Jack Shalom
Paris Desk: Professor Dennis Broe
Prairie Miller is host of Arts Express and a producer on From The Women's Desk. She has also been co-host for the WBAI Arts Magazine, Arts News And Reviews editor and film contributor to the wbai.org website, a former producer on Soundtrack and Reel Women on Talk In The Morning, and contributor to the WBAI News Department.

Prairie has written articles and poems here and internationally. Arts Express is broadcast across the Pacifica Radio Network Affiliates, and syndicates on Indiewire, Rotten Tomatoes, Internet Movie Database, Newsblaze Newswire, World News Report Newswire and Access Interviews. Prairie is also the recipient of the International Writers And Artists Association's Excellence in Journalism Award for her WBAI coverage, an award bestowed for "distinguished literary, intellectual, artistic and humanistic contributions." Prairie has two published poetry collections as well, including Arguments With America (Pemmican Press), and Legends (John Brown Press).

Prairie is also a member of the Broadcast Film Critics Association, and serves on the Governing Boards of NY Film Critics Online, The Women Film Critics Circle and the James Agee Cinema Circle.
Support this show
Become a BAI Buddy in the name of this show or make a one-time pledge HERE