** "You know, I'm always a little heartened when in the space of one show, I'm called names on both sides."
Thinking Inside The Box: Well, the TV box, that is - and the tunnel vision of opposite sides of the same establishment coin. CNN news anchor Alisyn Camerota is on the line to Arts Express for some interrogation - as to her navigation through the corporate media, while addressing a variety of thorny issues. Including charges of fake news; concepts of fact, truth and what she refers to as "success at any cost"; only six corporations that own the entire establishment media when there were fifty companies back in 1983; and a fictional character Camerota wrote for a novel when working back at CNN adversary Fox News in order to figure out well, all of the above.
** "I bring a completely different point of view that you would get from a female filmmaker - because it's not necessarily something that a man would have to deal with in his everyday life - like women, we have to let strange men into our homes, be it the cable guy or a delivery man, and feel vulnerable."
The Ice Cream Truck: Director Megan Freels Johnston in a conversation about bringing the voices and fears of women to the screen missing from horror movies. And, memories of the most significant creative influence in her life: her grandfather, literary legend Elmore Leonard - along with Night Of The Living Dead horror master George Romero who just passed away in July. And with possible connections to Hitchcock, banana splits, female anxieties and fantasies in reality, George Romero eyeglass tattoos, and the dark and disturbing underbelly of suburbia.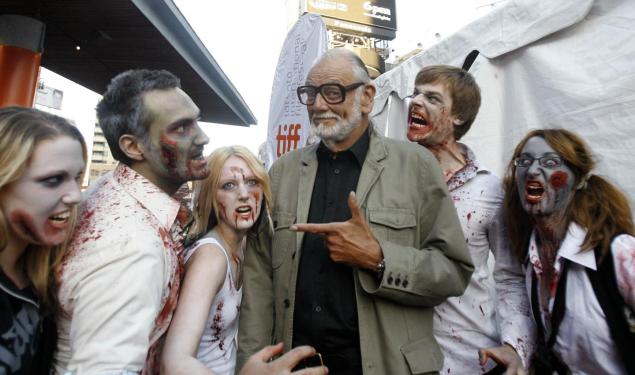 ** "It's a group of people who want to hide from humanity, but ironically those are people who are tasked with saving humanity."
Actor Dylan Bruce Talks Midnight, Texas: Conjuring a collection of small screen tortured souls that could be a reflection of any "bizarre or strange sense of place"; dark and mysterious undead pasts; the state of the world today; dusty ghost town vibes; alienation and the surreal banding together to save the world from all its craziness - and, just letting your freak flag fly.
The Ice Cream Truck Review
While summer traditionally brings a crop of cheerful when not utterly bland movies into theaters, there's increasingly a mix of horror reflecting the more socio-political desolate aspects of US society. And as persistent companion piece to raw and candid on screen, economic crisis cinema whatever the season.
And in the case of writer/director Megan Freels Johnston, she delivers to the screen as a female filmmaker, the voices and fears of women missing from horror movies - and what scares them differently from a distinctly female point of view, in terms of threats in the real world - especially from men. Along with similarly creepy scrutiny of the dark and disturbing - when not simply annoying - underbelly of suburbia.
And a world filled with all sorts of everyday distinctly frightening stuff for women precipitating stress and vulnerability yet to be mined as fuel for horror in movies - who knew. Such as letting strange men in women's homes - be it the cable guy, a delivery man, or even your kindly neighborhood ice cream truck man. And kicking in with The Ice Cream Truck, a new and different kaleidoscope of bizarre, amusing and unconventional at the same time.
Prairie Miller