This week on State of the Arts NYC we will share our coverage of NYC Winter Jazz fest and APAP's plenary session on Transdisciplinary Impact. One of the highlights of the Winter Jazz Fest was the panel on Gender and Equality with legendary icon and social activist Angela Davis. The session kicked off with the Resistance Revival Chorus that came out of the Women's March and then to an inspiring conversation moderated by noted jazz percussionist Terri Lyne Carrington.
We will share an interview with Christina Soriano and Christina Hugenschmidt who were invited to the APAP conference to share their collaboration in dance and neuroscience at Wake Forest University in North Carolina to help older adults with neuro-degenerative disease and their quality of life. And capping our lineup is Jane Kallir, gallerist of Galerie St. Etienne. Her gallery will feature works by Grandma Moses (1860-1961), and Leonard Baskin (1922-2000) at the Winter Antiques Show, January 19 – 28, 2018 at the Park Avenue Armory in New York. The unlikely pairing focuses on two of America's most popular postwar artists, each of whom transcended the art world by supplementing their fine art with popular illustrations and artist books.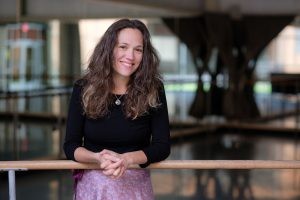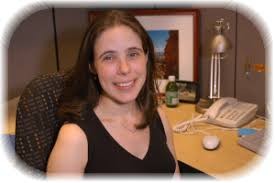 Since its founding in 2005, Winter Jazzfest has cemented a reputation as a hotbed of cultural discovery, presenting new and exciting sounds and scenes throughout New York.
Praised by New York Times, The New Yorker, NPR and others, the festival continues to grow as a dynamic rate, from its original one-day single-location program, to a 2017 itinerary that spanned 14 stages over six nights, in Downtown Manhattan and beyond, featuring over 700 artists, and more than 150 groups. In 2015, the festival was voted "#1 Jazz Festival in North America" by JazzTimes magazine, and has become a pivotal destination for any arts leaders and cultural cognoscenti who visit the city early in the year.
The Association of Performing Arts Professionals, based in Washington, D.C., is the United States national service, advocacy and membership organization for the performing arts presenting sector and the convener of APAP|NYC, the world's leading gathering of performing arts professionals, every January in New York City. Through professional development programs and member services, APAP provides opportunities for artists, agents and managers, presenters, and producers to make the connections and gain the information, skills, and resources they need to make the arts a vibrant, valuable and sustainable part of everyday life. APAP supports and educates today's and tomorrow's performing arts leaders.
LISTEN TO THE ENTIRE BROADCAST
Follow State of the Arts NYC on Twitter and like us on Facebook. Never miss a broadcast. Use the Tunein.com mobile app for Androids phones or itunes.com for Apple phones and hear us on the go or later at your convenience.
Our spoken word podcast can be heard on 36 streaming platforms like Spotify & Apple Music . Listen to LIVE ARTS with Savona on location around the City or in our Bronx studio at Hostos Community College.