NITESHIFT
---
Monday 10pm - Midnight
Hosted by: Mike Sargent

Web Site:
https://www.lifeislikesciencefiction.com
Facebook:
https://www.facebook.com/niteshiftz
Instagram:
https://www.instagram.com/NITESHIFTZ
Twitter:
https://twitter.com/NITESHIFTZ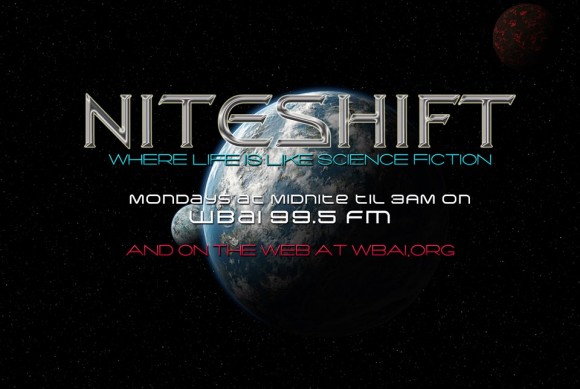 Niteshift is a Late-night Radio Magazine, which covers a broad range of topics from Entertainment media to global issues. With an overall theme that 'life is like Science fiction', featuring; Damn Good music, movie soundtracks, Jerry Goldsmith, SF, film reviews & interviews, rare weirdness, cultural analysis, comic books, Star Trek, technology, sleepy cat brains, radio-drama, bullet proof spider goats and so much more. Hosted by Producer/Engineer/Chief film critic Mike Sargent and co-hosted by the amazing Chris Taylor, featuring rotating co-hosts including: Byron Saunders, Joe Mauceri* & Elaina Fulgham.
Support this show
Become a BAI Buddy in the name of this show or make a one-time pledge HERE