CON SABOR LATINO - MONTUNEANDO CON MARYSOL
Note: This program is no longer active on the WBAI schedule
---
Alternating Sundays 3:00pm - 6:00pm
Hosted by: Marysol Cerdeira

Web Site:
https://www.facebook.com/groups/DJMarYSoul/
Facebook:
https://www.facebook.com/groups/DJMarYSoul/
Instagram:
https://www.instagram.com/djmarysoul
Twitter:
https://twitter.com/djmarysoul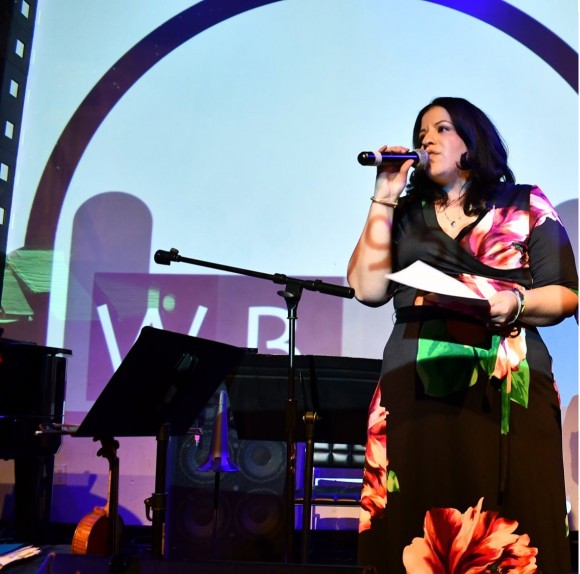 Join on-air personality and producer Marysol Cerdeira alternating Sundays from 3-5pm on WBAI 99.5 or online via wbai.org and hear new and classic Cuban music, Afro-Cuban rhythms and all of its iterations including Salsa, Son, Danzon, Latin Jazz, Charanga, Changui, Songo, Timba, Rumba, Guaguanco, Orisha and more.
Montuneano means "Groovin' or "Swingin'" and is a derivative of the word montuno, which in musical terms, is the "body" of the music. In a musical arrangement, the montuno follows the introduction and precedes the interlude and mambo. A montuno is where the "groove" or "swing" resides in a song, as defined by Nuyorican master percussionist, arranger and composer Chembo Corniel. According to Chembo, "montuno is the basic groove in the middle of the song where everything is happening, everything is swinging, and where the flavor is at".

Montuneando is a state of being, an attitude, a place of freedom. Montuneando con Marysol continues a long legacy of programming at WBAI, bringing music and issues of the Latino community to the FM airwaves. WBAI has, for over 40 years, recognized NYC demographics and aggressively sought out programs of cultural, social, and political interest to the deserving NYC Latino community. Tune in for the matters that matter and the music that moves you!
Support this show
Become a BAI Buddy in the name of this show or make a one-time pledge HERE