GREEN STREET NEWS
---
Fridays 2:00 - 2:30pm
Hosted by: Doug and Patti Wood

Web Site:
http://www.greenstreetradio.com/
Facebook:
https://www.facebook.com/grassrootsinfo
Twitter:
https://twitter.com/GrassrootsEnvEd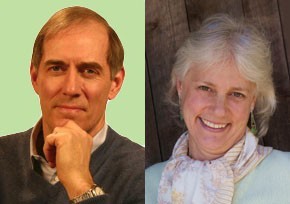 At Green Street, our mission is to provide you with science-based information and practical solutions you can use to protect yourself and your family from many common environmental exposures, and to protect and preserve our natural resources for the next generation.
About the Hosts:
Patti Wood is a Visiting Scholar at Adelphi University where she lectures on the environment and related health issues in the School of Nursing and serves on the College of Arts and Sciences Advisory Board for Environmental Studies. Ms. Wood is a frequent lecturer at Pace University and serves on the New York State Governor's Advisory Council on Green Procurement and Sustainability.
Doug Wood is a filmmaker, author, composer and business consultant. He is the producer of numerous films on environmental issues, and serves on the Board of Directors of the American Society of Composers, Authors and Publishers (ASCAP).
Support this show
Become a BAI Buddy in the name of this show or make a one-time pledge HERE