DEMOCRACY NOW! DAILY RE-BROADCAST
Note: This program is no longer active on the WBAI schedule
---
Monday - Thursday Noon - 1pm
Hosted by: Amy Goodman and Juan Gonzalez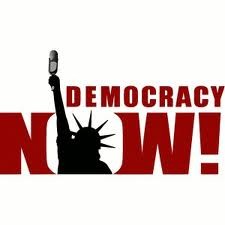 Hear a re-broadcast of the day's program.
Pacifica Radio's flagship program, Democracy Now! is a national, daily, listener-sponsored, news hour hosted by award-winning journalists Amy Goodman and Juan Gonzalez.

Democracy Now! provides hard-hitting, independent, breaking coverage of war and peace, U.S. domestic and foreign policy, and struggles for social, racial, economic, gender and environmental justice in the U.S. and abroad.