TRUMPWATCH WITH PAUL DERIENZO
---
Thursday 6:30 - 7:00pm
Hosted by: Paul DeRienzo

Web Site:
http://nofascistusa.blogspot.com/
Twitter:
@pderienzo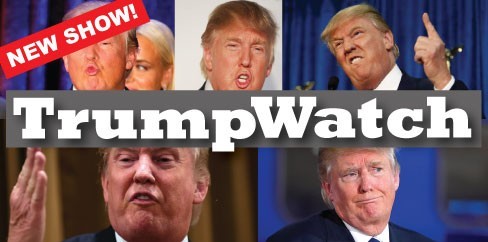 Keeping an Eye on the Trump Debacle, How does a New York City landlord with bad hair and fascist tendencies lead millions into a new national nightmare? Is Donald J. Trump proof that it can happen here? I'll be answering that question and more every week on WBAI.
Paul DeRienzo bio:
Teacher, father and activist. Working under a grant from the George Polk Awards I'm studying the effect of nuclear weapons production on the environment. I was a host of a late night talk show of "Let Them Talk" on WBAI and after a stint as producer of the Gary Null Show I went on to produce my own weekly public access TV show of the same name. I write for "This Can't be Happening, Who, what, why and Counterpunch and I'm a regular contributor to The Villager, New York's oldest community newspaper. My cover article "America's Secret Court" in Penthouse magazine was the first to tell story of the Foreign Intelligence Surveillance Act FISA which gives the governmentlittle-known and wide ranging wiretap powers. I was on air on WBAI on September 11, 2001 when the attack on the World Trade Center occurred and helped anchor a day long Pacifica national special as the towers
fell. I'm co-author of the book The Ibogaine Story and I'm researching a book on the history of slavery in New York City.