RANDY CREDICO - LIVE ON THE FLY, RE-BROADCAST
Note: This program is no longer active on the WBAI schedule
---
Tuesday 4:00 - 5:00am
Hosted by: Randy Credico

Facebook:
https://www.facebook.com/Randy-Credico-Live-On-The-Fly-on-WBAI-Tuesdays-5PM-542064969297811/
Twitter:
@Credico2016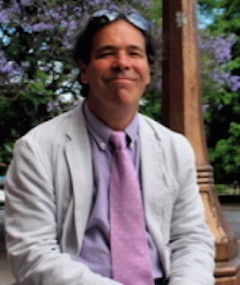 No stranger to the WBAI audience, political satirist/acitivist Randy Credico has appeared as a guest on air spanning decades including on Grandpa Al Lewis' show, and more recently on After the News with Julianna Forlano, and David Rothenberg's show "Any Saturday".
He's part of the very live and raucous "Laughing Liberally" comedy event series. And his latest series 'Credico's Campaign Comedy Caucus Countdown' at the Brooklyn Commons along with America's sharpest political satirists featuring a rollicking session of biting wit and irreverent wisecracks.