WORLD OF JAZZ
---
Tuesday 10:00pm - 12:00am
Hosted by: Dwight Brewster

Web Site:
http://www.theworldofjazz.net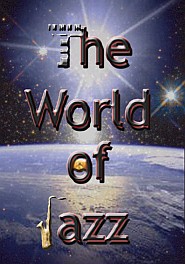 The format of the program follows the path of music that champion Jazz - an American art form from its roots in Africa to the routes the music takes as its creators are disseminated through the globe. Keenly aware that the art form known as Jazz has been divided into many categories the
World of Jazz
seeks to bring full circle the myriad of influences the original music has incurred.
WBAI provides us with a platform to play various Jazz styles from around the world. Our mandate focuses our program on being informative by combining both established and new music In addition we present interviews with the musicians of this emerging worldwide art form.
Join us monthly for good solid Jazz music, both classics and new.Plus artist interviews both famous and the great ones you've never heard of! All performing the very best international improvised music we can find.