CUBA IN FOCUS
---
The First Sunday of Each Month, 2:00pm - 3:00pm
Hosted by: Sally OBrien and Margaret Gilpin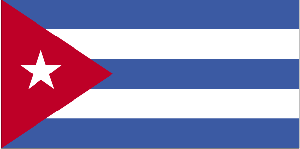 One-hour news magazine on events and news, discussions, about Cuba, US/Cuba policy and culture "not commonly found in the corporate media".
This program has been on the air since 1991.

Host/ Executive Producer
Sally O'Brien is a progressive journalist and media activist. Her journalistic career began in 1980 in the WBAI News Department. She has served as street reporter, Associate News Director, Interim Public Affairs Director, and Executive Producer of several programs at WBAI and, for many years served (with Barbara Day) as Associate Weekend News Director - Co-Producing/Anchoring The WBAI Sunday News. She also designed & ran a News Department at WOMR-FM in Provincetown, Mass.

In 2008, along with Jennifer Wager, Sally Produced and Directed the documentary "Against The Silence: Families of The Cuban Five Speak Out". She has written for The Nation, The Guardian, The City Sun, and The Advocate, among others.
She served as an audio engineer with UN Radio for 18 years and, as a substitute producer, reported weekly to Associated Press "Special Edition" and Maryknoll Radio "Voices of Our World".
Other credits include working with the Peoples Video Network on a monthly cable program "Activist News."

A longtime activist & organizer, Sally media work includes the case of imprisoned journalist Mumia Abu-Jamal and other US political prisoners, The Jericho Movement for Amnesty & Recognition of U.S. Political Prisoners; and the Justice Committee of the National Congress for Puerto Rican Rights working with victims of police violence. Sally also does media work on various Cuban and Puerto Rican issues.

Associate Producer/News Researcher & Editor
Margaret Gilpin – From 1970 to the1990s, she was president of U.S.-Cuba Health Exchange (U.S.C.H.E.), which spearheaded medical and scientific interchange between Cuba and the U.S. She authored many articles about the Cuban health-care system and seminal articles about the Cuban family-medicine program. In the '90s, she turned to documentary filmmaking. Her best-known documentary, "Mariposas en el Andamio/Buttterflies on the Scaffold," (1996) looks at drag and being gay in Cuba.

Contributing Producers:(Past & Present)
Veteran Journalist Jorge Miyares of Radio Havana Cuba
Gilda Gil of The Prensa Latina News Agency in Havana
Jane Franklin – lecturer/Historian/Author/ "Cuba And The United States: A Chronological History"
Jennifer Wager – Filmmaker (Venezuela Rising and "Against The Silence") and professor of advanced media studies at Essex Community College in Newark, NJ
Gail Walker - Executive Director of IFCO/Pastors For Peace
Fred Nguyen – Engineer, Videographer and News Reporter with the WBAI Sunday News.
Barbara Day – Former WBAI News Director/and Associate Weekend News Director on The WBAI Sunday News. Kilplinger Fellow-Journalism -Ohio State University/ journalist and Professor at BMCC/NYC.
Bernie Dwyer (the late) – Irish Filmmaker ("Mission Against Terror: Case of the Cuban 5" and "The Day Diplomacy Died") and Journalist (Radio Havana Cuba).
Support this show
Become a BAI Buddy in the name of this show or make a one-time pledge HERE