FROM THE SOUNDBOARD
---
Tuesdays Midnight - 2:00am
Hosted by: Reggie Johnson

Facebook:
https://www.facebook.com/FromtheSoundboard
Twitter:
https://twitter.com/deepdancenyc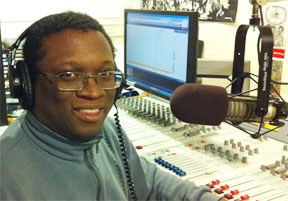 Recordings of live concerts. Some future shows will include: Janis Joplin at Filmore East, Stevie Wonder at the Oakland Collesium, and Weather Report playing at Cornell University. The first broadcast was Issac Hayes performing live at the Sahara Tahoe in 1973.
The show debuted on WBAI August 13, 2008.
Support this show
Become a BAI Buddy in the name of this show or make a one-time pledge HERE