- 12/01/2012 by Jean Marlow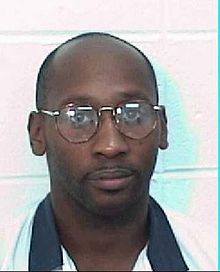 Not a day goes by that I don't think about Martina Davis-Correia. It's difficult for me to wrap my brain around the idea that it was one year ago today that Martina succumbed to her long battle with breast cancer, outliving her initial 6-month prognosis by a full decade.
There is so much that we, those fighting for human rights in the world, owe to Martina.
Because of Martina's tireless work to prove the innocence of her brother, Troy Davis, Troy received remarkable international exposure, making both Troy and Martina galvanizing figures in the struggle to end the death penalty, and bringing us that much closer to the day that capital punishment will be abolished in the U.S. once and for all.
Because of Martina's persistent encouragment, guidance and education, innumerable women in Savannah and country-wide got mammograms and/or life-saving treatment, and learned to take charge of their disease and live full lives.
Because of Martina, the world has the gift of her son De'Jaun, an incredible young man who has already touched the world profoundly.
A few hours before Troy's execution, September 21, 2011, Martina spoke at a press conference at a church across the street from the prison in Jackson, GA. "Our lives, and my son's, my sisters' and brother's lives, and my niece's life, has been richer for knowing Troy," Martina told the press and supporters who packed the pews. "Anybody who's met Troy has come away with an imprint of him on their soul."
But what Martina did not perhaps realize is that all of us who had the enormous privilege of knowing her, working with her, being inspired by her, calling her our friend, came away with Martina's imprint on our souls as well. Martina's life, and the life of Troy, and their mother Virginia--has left an imprint on the world.
Martina once told me that she wanted to live to see three things: her mother be able to enjoy her senior years, her brother to walk free, and her son to graduate from high school. It's difficult for me to speak in religious terms, but this I feel strongly: Virginia is no longer having to endure the unbearable pain of a son on death row and a daughter fighting cancer. Troy is no longer penned up in a cage awaiting the next, and then the next, execution date.
And three Davis family angels proudly watched as De'Jaun graduated from high school in June, and are still watching as he is taking his next steps in the path he is charting for himself, with their guidance from above.
Words were inadequate when the Davis family lost their three warriors for justice last year, and they remain inadequate now. But I know this:
The world is a better place for Martina, Virginia and Troy having been in it, and having connected their family's struggle to our universal struggle.
And I am a better person for having known them, and having had the tremendous honor of fighting alongside them.
For those who have not met Martina, or heard her powerful voice, here is a video edited from an interview she did with Amnesty USA, 6 months before Troy was excuted and 8 months before Martina passed.
Thank you, Martina. You will always be missed, but your imprint will never fade.
With love,
Jen Marlowe