Help Fellow New Yorkers: Queens
---
- NYC 11/02/2012 (WBAI)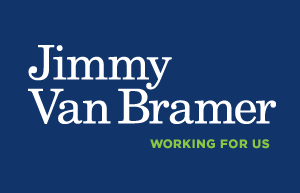 From City Council Progressive Caucus Member Jimmy Van Bramer:
While I continue to advocate for the full restoration of 7 Train service and push Con Edison to restore power to those who've lost it in our neighborhoods, I am also mindful of the utter devastation and loss of life experienced by our fellow New Yorkers.
Because so many lack basic necessities we've been made aware that there are shortages at some shelters and some neighborhoods which suffered catastrophic losses. I know that we all want to find some way to help in the recovery and our office is now launching a food, water and supplies drive.
Anyone wishing to donate water, food, blankets, warm clothes, batteries and cell phone chargers may drop these items off at my district office. We will have them delivered to those in greatest need.
Our office is located at 47-01 Queens Boulevard, Suite 205, Sunnyside, Queens. We're open Monday through Friday from 9am – 6pm. My office will also be open tomorrow, Saturday, November 3rd from 10am – 2pm to collect these items as well.
My staff and I continue to work on the issues affecting our district and if you have any questions or concerns always feel free to reach out to my office at (718) 383-9566 or via email at jvanbramer@council.nyc.gov. You can also contact me via
Facebook
and
Twitter
.
Ours is a great City made greater by its people and I thank you for your strength and compassion for others.