Tony Bennett 8/13/26-7/21/23
---
- New York 07/21/2023 by Linda Perry (WBAI)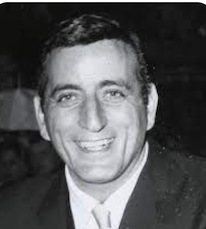 Legendary interpreter of musical standards dies at the age of 96, just two weeks shy of his 97th birthday. Bennett's decades long career brought him many admirers and he had a knack for creating new standards.
While he may was known for the ballad I left my heart in San Franscisco, Bennett's heart was in New York, actually in Astoria, Queens.
Please click on the arrow to hear our report.