WBAI 2017 ART AUCTION: CALL TO ARTISTS
---
- 10/12/2017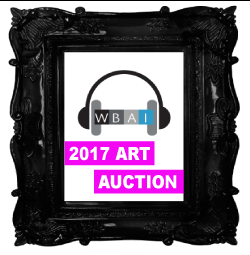 New York City's beloved progressive voice, WBAI Radio, is conducting its second annual fundraising art exhibit and auction.
The event will take place on Nov. 16th at Chesterfield Gallery on Norfolk Street.
Recent times sadly serve to remind us just how critical this voice is. Only an excess of truth can protect us from an excess of lies.
Please support WBAI with a contribution of artwork.

Please submit donation details online before Nov.10, 2017 HERE.
View the growing catalogue of artwork HERE.