WBAI News
---
- 09/25/2015 by Linda Perry Barr (WBAI News)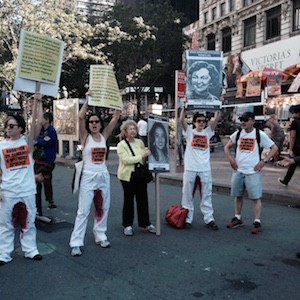 This edition: Pope Francis is in New York City. Enthusiasm surrounds his arrival. Crowds cheer, but not all are pleased with Francis or the Catholic Church.
We go to a protest in Herald Square by Stop Patrirarchy. The Women indict the Pope and the Catholic Church on three counts of felonious and malicious cruely against women for condemning women's right to abortion, divorce and birth control.
Then we reach out to SNAP, the Survivor's Network of Those Abused by Priests who says the Church harbors abusive clergy by sending them to developing countries.
Plus news du jour in our morning report. Our newscast isn't your typical newscast. Give a listen and please go to our donation portal to contribute to listener-sponsored, non-commercial WBAI Radio in New York City.