- New York 07/30/2015 by Lisa Vives (WBAI)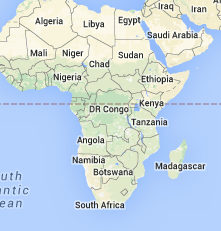 SOUTH AFRICA
In his keynote address at a summit of African universities, former president Thabo Mbeki gave a dismal picture of the state of education on the continent.
Education, he said, was no longer the center of African development. He blamed the "so-called political class in Africa" of failing to invest in schools and develop world-class teaching.
The "healthy relationship between the state and the university has been weakened and destroyed", he charged, because of the perception among the African ruling elite that universities are serving as centers of political opposition to this elite".
The former president gave his talk this week at the University of Johannesburg.
Mbeki served 9 years as the second post-apartheid president of South Africa. His term was cut short in a recall over charges that he conspired to undermine ANC leader Jacob Zuma.
His reputation also suffered for refusing to approve the use of antiretroviral drugs in public hospitals leading to the premature deaths of between 330,000 and 365,000 people.
UGANDA
The 2015 Trafficking in Persons report, released this week by the U.S. Dept. of State, cites complicity by Ugandan government officials with fraudulent work contracts and abuse of women.
Despite a ban on recruiting domestic workers for employment overseas, licensed and unlicensed agencies continue to recruit Ugandans for work abroad, which has turned into trafficking, according to the new report.
As a result, the report notes, Ugandan women are fraudulently recruited for employment in the Middle East where they are exploited and forced into prostitution in the United Arab Emirates, Oman, Saudi Arabia, and Qatar.
The report ranks Uganda in 'Tier 2' which includes countries whose governments fail to fully comply with the Trafficking Victims Protection Act minimum standards but are seen as making efforts to comply with those standards.
Also, according to the report, Uganda is a source and destination country for people subjected to forced labor and sexual exploitation.
The State minister for Labour, Dr Kamanda Bataringaya, said: "It's good the matter has been raised. We shall definitely follow up." He added, however, that the ministry had not seen the report and was unable to comment in further detail.
EGYPT
Three Al Jazeera journalists found guilty of aiding the Muslim Brotherhood in a highly suspect trial, learned this week that a hearing on a retrial will take place next week on Aug. 2.
The original case, decided in 2014, was challenged by media organizations and rights groups from around the world. Members of the European Parliament signed a letter of support for the three writers earlier this month.
Dr. Mostefa Souag, Al Jazeera Media Network's acting director general said: "We are outraged that the verdict has been adjourned as today was meant to be the final court hearing for our colleagues."
"We demand the Egyptian authorities bring an end to the charges against Baher, Peter and Mohamed which should be dropped immediately. Journalism is not a crime."
A retrial was ordered in January when an appeals court said the initial verdict lacked evidence but the court has postponed the retrial nine times.
The journalists and Al Jazeera have denied the accusations.
Al Jazeera's Australian reporter, Peter Greste – sentenced to seven years – has been deported to his native country under a law allowing the transfer of foreigners on trial. Other sentences were seven years for Canadian Mohamed Fahmy and 10 years for Baher Mohamed, an Egyptian.
BURUNDI
After a disputed victory for the President of Burundi who refused to accept a constitutional limit of two terms and ran for a third, has had a surprise ending.
The opposition leader Agathon Rwasa has become deputy speaker of parliament, agreeing to "play the game" to bring peace, the AFP news agency reports.
Despite boycotting the presidential poll, Mr Rwasa still won nearly 20% of the vote.
A crisis boiled over in the central African country when President Pierre Nkurunziza announced he would run for a third term.
Mr Rwasa, who supported the protests against President Pierre Nkurunziza, this week surprised his colleagues by taking a seat in parliament, saying that as reconciliation talks were still going on, brokered by Uganda, it was worth participating in the political process.
Fellow opposition leader Charles Nditije called Mr. Rwasa's move a betrayal of those who died during the months of protests.
ZIMBABWE
U.S. officials are investigating the killing of Zimbabwe's national treasure – namely a lion named Cecil – by an American dentist who claims he paid all the appropriate fees to local wardens.
The US Fish and Wildlife Service said it was "deeply concerned" about the "tragic" death of Cecil the lion.
Director Dan Ashe said they will "go where facts lead" but efforts to reach Walter Palmer have been unsuccessful.
Mr Palmer says he thought the hunt was legal but two Zimbabwean men have been arrested over the popular lion's death.
The dental practice he runs in Minneapolis has been closed since he was named as the tourist who shot Cecil, Zimbabwe's most famous lion.
The dental office has been besieged by animal rights defenders, some carrying signs reading "Justice for Cecil", "Trophy hunters are cowards" and "Prosecute poachers".
The White House has also agreed to review a public petition to extradite the American dentist after more than 100,000 signed it.