Memorial for Steve Post
---
- New York 03/26/2015 by Linda Perry Barr (WBAI)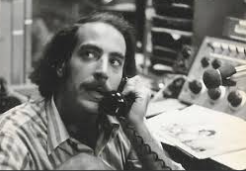 New York City Radio Personality Steve Post would have celebrated his 71st birthday on March 20th – or at least grumbled about it.
Instead, his birthday was comemmorated at Symphony Space in New York City. Titled "Post Partum Depression," the tribute to Post was a grand celebration of his life, his humor, and his influence on Public Radio.
Please click the arrow above to listen.