New York City Council Votes for Transparency
---
- New York City 08/22/2014 by Linda Perry (WBAI News)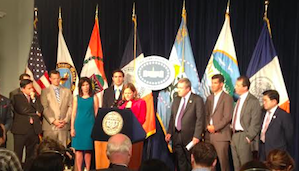 At City Hall Thursday, the New York City Council voted on a slate of bills to provide transparency in campaign finance and at Rikers Island.
They also voted to provide a $42million grant to school bus companies for experienced drivers, denied employee protection provisions in 2011 under the Bloomberg administration.
For details, please click the arrow above.