The WBAI Community Mourns the Loss of Steve Post
---
- New York City 08/04/2014 by Linda Perry (WBAI)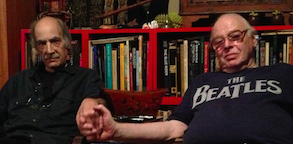 Steve Post, the progressive New York City freeform radio legend has died. He was 70 years old. He got his start at WBAI in the 60's and forever loved the listener-sponsored non-commercial radio station he affectionately called WIBA.
Post died peacefully at his home on the Upper West Side on Sunday after battling recurrent bouts of cancer. He is survived by his wife, Laura Rosenberg. The two were married for 38 years.
WBAI will keep you informed of plans for a memorial.