Dromm to Investigate Charter School Students Lobbying Albany
---
- New York City 03/01/2014 by Daniel Dromm (NY City Council)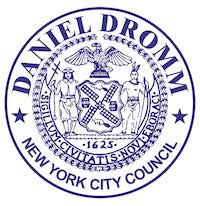 Capital New York reports Success Academy CEO Eva Moskowitz "is closing all 22 of her schools March 4th to attempt to rally support in Albany, and has asked teachers to provide instruction to students on buses up to the Capitol."
First and foremost, I do not believe the inside of a bus is an appropriate location to provide educational instruction.
I am also deeply concerned about the legality of a school leader closing schools for entirely political purposes. As chair of the New York City Council Education Committee, I intend to hold an oversight hearing to investigate whether any laws or Chancellor's regulations have been violated by Moskowitz unilaterally closing schools to effectively force children to lobby on her behalf.
This is the second time that Moskowitz has closed her schools for what seems to have been political purposes. In October, Moskowitz closed her Success Academy charter schools to lead a political march across the Brooklyn Bridge to protest Bill de Blasio. This must stop. No educator should be allowed to use children as pawns for their political agenda. Serious questions arise about closing schools for political gain.
As the recipient of public funding, I am also troubled by reports of the Success Academy paying administrators extraordinary salaries.
I also intend to use my oversight powers to investigate Moskowitz's extensive marketing campaigns costing millions of dollars.
Field trips can be an important part of the educational experience. Dragging children to Albany to further Moskowitz's political agenda serves no public or pedagogical purpose.