At Davos, push for clean energy as climate weapon
---
- Switzerland 01/22/2014 (AP)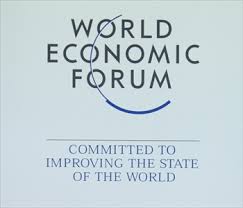 — Leaders gathered in the Swiss ski resort of Davos are pushing for nations worldwide to shift to cleaner energy sources as the best way to contain global warming and re-energize the global economy.
U.N. climate chief Christiana Figueres, reflecting the top billing that climate change has in Davos this year, said the world economy is at risk unless a binding deal is agreed in Paris in 2015 to lower heat-trapping carbon emissions from coal and oil.
"It is important that we get the treaty because the signal to the markets, the signal to the global economy, needs to be stronger than it is right now."
Al Gore was the headliner at a private session on how leaders can help prevent — and better communicate — catastrophic effects on public health, anti-poverty efforts, clean water and energy supplies from a rise in global temperatures above 4 degrees F.
"The climate conversation has to be won by those who are willing to speak up," he told them. "It is a race against time, but we are going to win."
The World Wildlife Fund, known as WWF, is among groups calling on governments to commit to action.
"There's a rising recognition that we simply have to find a way to break through," Jim Leape, director general of Geneva-based WWF International, told AP. "The big governments each need to renew their commitment."