- New York City 12/04/2013 by Linda Perry (WBAI)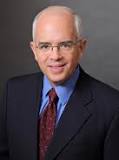 Mayor-elect Bill de Blasio announced the appointment of Tony Shorris as his first deputy mayor at a news conference today. In Shorris, de Blasio chose a man of extensive managerial and hands on experience. de Blasio said he wants to be very clear about how his administration will be structured, so there is no conflict as to who is in charge of what. Tony Shorris will be his right hand, running the day-to-day operations of the City. "We are going to deliver progressive and effective leadership that sets the standard for cities across the country," said incoming First Deputy Mayor Anthony Shorris. "The rebirth of this city has been my life's work, and I know its best days are in front of us. We have waited a long time for this progressive moment, and I am incredibly excited to join our new mayor and this team to take this city in a new direction."
Shorris' impressive background includes extensive experience in health, transportation, education and finance.
The de Blasio Transition Team put out this biography of Tony Shorris:
Shorris began his service at City Hall in 1978 during the Koch Administration. He served as Deputy Director of the Office of Management and Budget, responsible for the City's (then) $23 billion revenue budget, $3 billion annual capital program, and all spending on social services, housing and economic development. While at OMB, Shorris served as an architect of the landmark Ten-Year Housing Plan—the largest local housing initiative in the country. As OMB Deputy Director, Shorris dedicated more than $4 billion in City capital funds to the construction and rehabilitation of nearly 200,000 units of affordable housing in arson-ravaged neighborhoods. The massive initiative brought together and coordinated community-based non-profits, private developers, contractors and government agencies. Shorris continued to serve Mayor Koch as Finance Commissioner, leading the fourth largest tax agency in the nation with more than 3,000 employees and responsibility for collecting over $15 billion in City revenues. At Finance, he spearheaded efforts to reduce tax fraud, culminating in some of the largest investigations in city history that recouped significant funds for the City of New York, as well as creating a Taxpayer Bill of Rights.
Shorris returned to City government in 2001, where he served as Deputy Chancellor for Operations at the Department of Education under two chancellors. After the September 11th attacks, Shorris managed the Department's efforts to provide mental health services, clean up damaged sites and transport relocated students displaced in Lower Manhattan. Shorris helped steer the Department through the difficult budget immediately following the attacks. His education experience led then-Governor Spitzer to turn to him to lead negotiations to settle the Campaign for Fiscal Equity lawsuit and create the NYS Contract for Excellence program to increase school aid across the state.
Shorris served both Governors Mario Cuomo and Eliot Spitzer at the Port Authority of New York and New Jersey. As First Deputy Executive Director from 1991 to 1995, he helped steer the agency through the aftermath of the first World Trade Center attack. Among his chief accomplishments as Executive Director were advancing the development of the World Trade Center site, including strategies to reduce the spiraling costs of the transportation hub; acquiring Stewart Airport in Westchester County in 2007 setting in motion plans for its expansion as the fourth major regional airport; creating new standards for green construction and the agency's first carbon offset program; developing the first Compstat program for the PAPD; requiring agency contractors to provide health insurance; and breaking the influence of powerful lobbyists whose clients had business with the agency.
Today Shorris is a widely respected leader in healthcare. He currently serves as Senior Vice President, Vice Dean, and Chief of Staff of the NYU Langone Medical Center, one of the nation's leading academic medical centers. He helped direct the hospital's successful efforts to recover from Hurricane Sandy, re-opening just nine weeks after the storm. From 1995-2000, he served as Executive Vice President and Chief Operating Officer at Healthfirst, a nonprofit that he helped launch, offering free and low-cost insurance plans to low income individuals, families, and seniors. A multi-billion dollar company, Healthfirst is one of the largest nonprofit managed healthcare organizations in New York, serving over 900,000 members, and during his tenure Shorris significantly expanded its reach and services to vulnerable New Yorkers. He worked closely with the 1199SEIU National Benefit Fund to create a path-breaking program to provide homecare workers with health insurance.
Shorris has taught and consulted widely. While at Princeton University's Woodrow Wilson School, he led the Policy Research Institute for the Region and taught classes in crisis management, poverty policy and education economics. At NYU Wagner, he led the Rudin Center for Transportation Policy and taught classes on both management and transportation as a lever for social change. He has taught and lectured overseas in Italy, East Europe, and the Middle East. Today, he is a board member of the Regional Plan Association and co-chair of the Fourth Regional Plan, an advisory board member of the Independent Budget Office, as well as a board member of the Healthcare Association of New York State. In the past, he has served as board chair of the Center for Employment Opportunities and the Coro Foundation-New York, as well as a board member of the University Settlement House.
According to his bio at NYU Langone, Tony Shorris holds degrees from Harvard College and Princeton University. He is also a Fellow at the Century Foundation in New York City and was chosen as "Professor of the Year" this past year by the student body of NYU's Wagner School.
The Mayor-Elect also announced two other appointments:
Dominic Williams will serve as Chief of Staff to Deputy Mayor Shorris, playing a central role in the day-to-day coordination of agency and City Hall operations. He will support the First Deputy Mayor in the development of innovative policies, accountability systems and project management.
De Blasio named Emma Wolfe as Director of Intergovernmental Affairs. Wolfe will be charged with working with officials from the City Council to Congress to implement progressive policies that require legislative and executive support. An organizer with deep experience building coalitions across New York State, Wolfe will play a key role in the campaign to pass de Blasio's signature pre-K and afterschool plan in Albany this session.
"We've set out to build a progressive, diverse and effective government for the people of this city. This team exemplifies those values, and each brings incredible depth and experience to the challenges ahead of us. We share a vision for this city that leaves no New Yorker behind and together, we are going to lift up New Yorkers in every neighborhood and every borough," said Mayor-Elect Bill de Blasio.