- New York 11/22/2013 by Linda Perry (WBAI)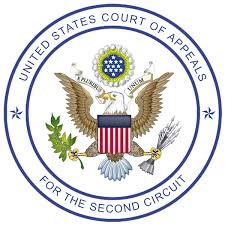 The U.S. Court of Appeals for the Second Circuit denied a request today by the Bloomberg Administration to vacate Stop and Frisk rulings. They were issued in August by Judge Shira Sheindlin in the federal class action trial, Floyd vs. City of New York. The judge found Stop and Frisk practices to be racially biased and unconstitutional. She ordered
reforms
which include a federal monitor. These orders were stayed by the Court of Appeals on October 31st and in a shocking move the Appeals Court removed the Judge from the case. The City then sought to vacate the orders. Today's decision puts an end to these efforts by the City, Mayor Mike Bloomberg and NYPD Commissioner Ray Kelly.
The Bloomberg Administration waged a long and often vicious battle to derail NYPD Stop and Frisk reform by attacking the Community Safety Act, members of the City Council's Progressive Caucus, Judge Sheindlin and remedies she issued.
Civil Rights Attorneys, FUREE, LGBTQ and Make the Road New York, as well as a host of vocal community members including teachers, students, attorneys, NYCHA residents, activists and mothers of incarcerated youth led the charge against the NYPD tactic. They staged protests and rallies decrying stop and frisk. They said it harms young people of color who are profiled, stopped and frisked, but did nothing wrong. It's expected that the Mayor Elect. Bill de Blasio, will drop the appeal and work to put an end to unconstitutional Stop and Frisks.
Communities United for Police Reform said, "It's outrageous that an administration with only five weeks left is wasting taxpayer money to try last ditch legal maneuvers to protect its political legacy when voters chose a new mayor who has pledged to drop the appeal and support reforms. Delays only further harm the communities impacted by this administration's discriminatory stop-and-frisk policy and the willingness to continue its damage to New Yorkers is appalling."
The Center for Constitutional Rights said, "Following the appellate panel's shocking decision to remove the district court judge from our case, the City sought to double down and ask that the entirety of the judge's decision be vacated without further briefing on its merits. The appellate panel has correctly rejected this request and will allow full briefing on the appeal to move forward as scheduled. We hope Mayor De Blasio will drop the City's desperate appeal to undo the district court's carefully considered ruling and work with plaintiffs and the community to enforce every aspect of the remedial order. He has an extraordinary opportunity to use the expertise of a court monitor and policing experts to end discriminatory policing in NYC."
Donna Lieberman with the NYCLU which analyzed Stop and Frisk data said, "Stop-and-frisk numbers are going down, and we expect them to continue going down. Today's ruling will help the Police Department get on track and change the way it utilizes stop-and-frisk, limiting street stops to suspicious behavior only, as the law requires.