- United Nations 10/04/2013 by Trish Shuh (WBAI)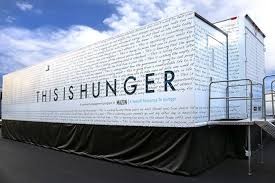 UNITED NATIONS, NY A wider Syrian conflict has been contained, for now. The recent signing of a United Nations Security Council resolution to dismantle Syria's chemical weapons under the OPCW, has been hailed as a triumph of diplomacy and international law over the dogs of war, halting overt French-US military strikes against Syria.
French weekly, Le Nouvel Observateur, recently revealed President Francois Hollande's planned September 1st air strikes against Damascus and various chemical weapons sites across Syria. According to the news outlet, France's 3:00 am attack was scheduled for the middle of the night while most Syrians slept, so as to avoid civilian casualties. To prevent Turkish involvement, Rafael fighter jets with Scalp cruise missiles were to be directed to navigate Mediterranean international waters, firing on Syrian targets from outside Turkish airspace.
Observateur said French government officials had also been supplied with statements and declassified documents against Bashar Assad's government to face off the world press. Only hours before lift-off on August 31st, US President Barack Obama called off the Hollande plan by deciding to consult Congress first, as well as, the UN Security Council.
But as the official UNSC negotiations progressed, covert unofficial diplomatic strikes were launched against Syria instead. Led by France and supported by Secretary General Ban Ki-moon and the UN body, the road map for a Syrian coup d'etat steered forward during the UN General Assembly.
On Sept 26th, the eve of UNSC Resolution 2118's much-touted passage, member state France hosted a closed, 'tickets only' event at ECOSOC chambers in the UN Secretariat to recognize the arbitrarily anointed Syrian government-in-exile; the Al Qaeda/FSA/Muslim Brotherhood "Opposition" headlined by Saudi protege, Ahmed Al Jarba. Despite the "Opposition" being comprised of jihadis from nearly 90 countries, France and other officials stood on the dais, brazenly declaring them "the only true, legitimate representatives of the Syrian people". Photos and questions were not allowed.
Imputing faux legality to the gathering, France claimed the "Ministerial Meeting of the Group of Friends of Syria" had almost 100 General Assembly countries' representatives in attendance, in effect ratifying it as the new Syrian government. Merely a United Nations rogue contingent supporting a veritable United Nations of Terror?
Since the 'Arab Spring' invasion began in 2011, the UN General Assembly has voted on several occasions to condemn the Syrian government, and for Assad to step down. Most recently was May of 2013, soon after UN expert Carla del Ponte's preliminary findings assessed that western-backed rebel forces used sarin in Khan Al Assal.
Syria's numerous requests to have this particular WMD attack fully investigated by a UN commission have been dismissed, and Del Ponte's work unfairly discredited.
In some cases the UNGA even issued praise for the rebels- but never condemnation of the French, American, British or Muslim states who publicly acknowledge funding and training the extremist perpetrators.
UN Secretary General Ban Ki-moon has also shown a markedly partisan approach to member state Syria. Breaking the most recent WMD inspection commission's neutrality mandate, Ban Ki-moon announced that Syria was "overwhelmingly" responsible for the Aug 21 sarin attack in Ghouta (it is now confirmed to have been carried out by Saudi-supplied affiliates). Ki-moon vowed to hold Assad responsible for his "many crimes against humanity". In May 2013, AFP reported Ki-moon's lobbying of President Vladimir Putin to drop Russia's alliance with Syria so a new transitional government could be installed at the Geneva talks in June.
Also questionable was the UNSG's private meeting with "Opposition" chief Ahmed Al Jarba instead of the legal Syrian government's official representative to the UNGA. Attempting to evade the appearance of impropriety, Ki-moon hosted Jarba at his private (UN-funded) residence, not the usual venue on the 38th floor. However, the customary readout of the meeting was issued with Jarba & Co replacing the true leaders of Syria. Syrian Ambassador to the UN, Bashar Ja'afari's subsequent protests to the UN were ignored, then denied.
It is a pattern seen consistently at the UN when dealing with the Syrian question; blackouts, evasions and disappearances. When the Syrian Ambassador speaks to the press or in rebuttal, often technical 'glitches' occur with the broadcast and the camera goes dark. Contrast this to the red carpet rolled out for rebel boss Jarba and the "Opposition" who have even been hosted at press conferences sponsored by the UN Correspondent's Association.
Should it be a surprise then to catch rebels on the Golan Heights dressed in UN Peacekeeping uniforms marked "UN Philippines"? In early September, youtube videos surfaced with injured rebels in the blue UN helmets and flak jackets of UNDOF. UNSG spokesman Martin Nesirky said "We are aware of those reports and that seems to be the case."
But what does that mean? Is the UN unofficially supporting the rebels? Will the practice be stopped? Followup investigation is lacking and the issue now forgotten. As per Syria at the UN? To quote the French, it seems to be de rigueur.