- 10/05/2013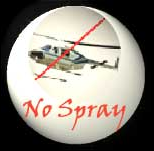 Winning Again
:
We are proud to announce that Building Bridges has won, for the second year in a row, an
Excellence in Media
competition award from the International Labor Communication Association (ILCA).
This year's award was for their program,
So Rich , So Poor - The Crisis of U.S. Poverty Today
included Peter Edelman, author of So Rich, So Poor: Why It's So Hard To End Poverty In America, Dr. Avis Jones - DeWeever, Executive Director of the National Council of Negro Women, and Frances Fox Piven, professor of political science and sociology, Graduate Center, City University of New York. Her latest book is Who's Afraid of Frances Fox Piven: The Essential Writings of the Professor Glenn Beck Loves to Hate. This program can be accessed on the
Building Bridges website
.
Building Bridges' production
Out of the Flames, From the Ashes:The Triangle Shirtwaist Fire and Its Legacy
, won the Matt Doherty/Gwen Wells Excellence in broadcast Media and Communications award last year, one of the most prestigious awards granted by the N.Y. Metro Labor Communications Council ("METRO"). Out of the Flames can be accessed
here
.
This has been the second time the show has been honored by METRO, with this award, which they also won for the program
Domestic Workers Uniting - Your Home, My Work,
it is available
here
.
From the producers Mimi Rosenberg and Ken Nash:
Thank You!!
Building Bridges wishes to thank both the International Labor Communications
Association and METRO for their recognition of our programming over the
years and our numerous listeners and affiliated stations for your support.
Building Bridges Spreads Nationally & Internationally
You can win by listening every Monday to our broadcasts, streamed and
archived over WBAI from 7 – 8 pm EST, or accessing our half-hour National
Edition from our website. It is regularly broadcast by a growing list of more
than 40 broadcast and internet radio stations throughout the U.S. and Canada.
The current economic crisis accents the relevance of the message of class
struggle that Building Bridges has promoted for many years.