- 05/28/2013 (Astro-Gaia NYC)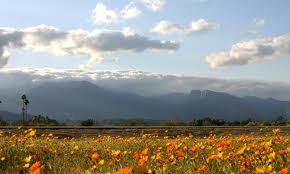 On the day Wysmuller spoke at the Bay Ridge AARP meeting, NY Times reporter Justin Gillis had an article about the Arctic ice situation in the Science Times section: "BY DEGREES: A Change in Temperature -- Downward Revisions in Global Warming Estimates Do Not Mean Danger Has Been Averted."
It concerned "climate sensitivity" with varying estimates of global average temperature changes. And it showed a NASA space satellite photo from the Summer of 2009 with large areas of open waters around the north hemisphere's rim, similiar to that shown in the photo in this article.
Wysmuller on WBAI-99.5 FM radio on November 27, 2012, gave an hour-long weather review, his "Annual Weather Forecast" on the station. He told listeners that the next months would see temperature extremes from very cool and chilly to very hot.
The AARP audience was told that Summer 2014, would follow the same pattern, as the governing "El Nino, La Nina" situation had not really changed that much. You can listen to the broadcast which is archived on the Media page of his
www.colderside.com
website.
His broadcast also covered aspects of Hurricane Sandy, which Wysmuller covered live on WBAI during the vast storm, accurately informing listeners exactly where to evacuate hours before Sandy made landfall.
There was also a front page headline lead news article in The Times, also by Gillis, late last week about the CO2 level reaching 400 ppm, recorded in a 24-hour period on May 9 on a mountain top on the Hawaiian big island, and its implications.
For more about climate and other environmental news, visit the ASTRO-GAIA NEWS' "Homeplanet Report-NYC" webzine, produced by its editor and reporter Egeln, by clicking-on its link at:
http://community.webtv.net/HalSpace2/HOMEPLANETREPORTNYC.