Become a BAI Buddy and get THE NATION
---
- 05/20/2013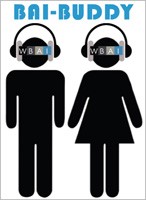 Between now and the end of the fund drive, June 8, when you sign up to become a BAI Buddy, as a thank you gift from us, you will receive a subscription to
The Nation
magazine delivered weekly to your home. This is in addition to the Member Perks Card and the BAI Buddy Bag.
Sign up to make an automatic monthly donation to WBAI for as little as $10 per month to support WBAI and you get the The Nation as well.
Go
HERE
to quickly and easily sign up online. Help to cut down on fund drive days and become a BAI Buddy!