WBAI's Radio program "Where we Live" Supports the Norberto Gonzalez Medical Campaign
- 05/20/2013 by Mitchel Cohen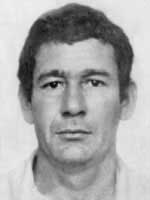 For 25 years The Where We Live Radio Program (WBAI Radio, 99.5FM/NY,
WBAI.ORG
-- Hosted by Sally OBrien: Creator/ Producer; Dequi Kioni-Sadiki: Co-host/Producer; Pam Hanna: Guest Host, Thursdays 8PM) has presented the voices and stories of U.S. Revolutionists jailed throughout the United States. While the U.S Government calls them criminals we know they are in fact freedom fighters -- bravely struggling for a just and sane world.
Unlike the settlers who colonized this land, killing and corralling the indigenous inhabitants in order to create a "free and equal" society for themselves who fled the tyranny of a monstrous monarchy, these jailed freedom fighters risked life and liberty to fight against racism and genocidal conditions in their communities -- victimized by the legacy of slavery and colonialism fostered by those same settlers (known as our "founding fathers") -- which persist to this very day.
Norberto Gonzalez-Claudio is one such freedom fighter. He was arrested May 10th, 2011, on charges related to the investigation of a robbery of a Wells Fargo truck in Harford, Connecticut in 1983. The non-violent incident was claimed by the Macheteros as part of the struggle for the Independence of Puerto Rico -- currently and historically suffering under the colonial condition fostered by those same settlers.
At the time of his arrest Norberto was in an excellent state of health and was wearing an orthopedic shoe. In the course of his detention it was "discovered" that Norberto had a lesion in his leg that a biopsy established was cancerous. His orthopedic shoe was taken away and he is denied a replacement. The little medical attention to treat the cancerous lesion has been limited and deficient and it has also been revealed that he has not received any treatment for yet another lesion that is potentially cancerous.
This 69 year old Puerto Rican Independentista is potentially facing a life threatening situation while being sentenced to only five years. Like the revolutionary attorney, Lynne Stewart, sentenced to ten years but facing a death sentence due to widely spreading cancer, Norberto is also facing possible death.
Where We Live condemns this denial of basic medical treatment and continued inhumane treatment and fully supports the campaign to correct this situation immediately. We urge all freedom-loving people to send a letter to the Bureau of Prisons demanding Norberto get the medical attention he so urgently needs.
Free All Political Prisoners!
Independence for Puerto Rico!
SEND A LETTER TO THE BUREAU OF PRISONS DEMANDING NORBER TO RECEIVE THE MEDICAL ATTENTION HE DESERVES
The ProLibertad Freedom Campaign
Website:
http://www.ProLibertadWeb.com
Email:
ProLibertad@hotmail.com
Facebook:
https://www.facebook.com/ProLibertadFC
Twitter:
https://twitter.com/ProLibertad
Tele:
718-601-4751