WBAI reports Venezuelan Election
---
- 04/16/2013 by Nezuela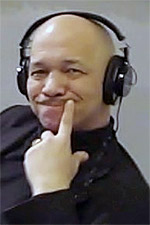 Monday's "Five O'Clock Shadow," the day after the Venezuelan election, featured an on-scene report from an election observer in Caracas and a socio-economic analysis of domestic and international policy by a Venezuela scholar.
The program is archived for distribution on Pacifica's Audioport, and publicly available for stream, podcast or download at:
http://www.radio4all.net/index.php/program/67765
CHAVISMO PREVAILS IN VENEZUELA DURING CLOSE ELECTION;
CAPRILES DEMANDS RECOUNT AS MADURO DECLARED WINNER.
JASON TOCKMAN, political science instructor at the University of British Columbia at Vancouver, is in Venezuela as a researcher, consultant and election observer. He reports from on-scene in Caracas about the election process, recounts, and the complexities of the Maduro and Capriles campaigns.
MIGUEL TINKER SALAS, author of "The Enduring Legacy: Oil, Culture, and Society in Venezuela," and professor of history and Latin American studies at Pomona College, analyses the international policy implications of the Capriles campaign and Maduro victory, and the populist domestic socio-economic gains of the late Hugo Chavez' Bolivaran policies.