LABBRISH
---
Saturday 2:00am - 4:00am
Hosted by: Habte Selassie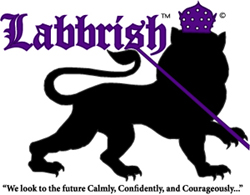 Labbrish
first aired in 1979 and was one of the first radio programs to feature an exclusively
reggae
play list while promoting
political activism
.
Habte Selassie
, the man behind
Labbrish
, has had a extensive and fascinating run with the program.
From having his voice sampled by the Clash on the song "Lightening Strikes Not Once But Twice"to being the first in New York to play Tracy Chapman, and interviewing a wide variety of guests such as Peter Tosh, Fela Kuti, Steel Pulse, Babatunde Olatunji and Prince Makonnen (a descendant of Emperor Haile Selassie), Selassie and
Labbrish
have enjoyed the ride -- and after 30 years on WBAI, the program is still going strong.
In addition to being a pioneer of "alternative" radio, Selassie is also a recognized historian of both Reggae and Rastafari. Selassie has been innovative as one of the first on-air hosts to broadcast live concerts, and to play blocks of music by artists such as Jimi Hendrix, Bob Marley and Peter Tosh--similar to the type of artist specials now seen on MTV.
Selassie has been active in everything from the movement to end Apartheid to inspiring a group of prisoners to establish an Organization of Caribbean African Unity. Habte Selassie was born in Kingston, Jamaica and resides in New York City.