THE GARY NULL SHOW
---
Monday-Friday Noon-1pm
Hosted by: Gary Null

Web Site:
http://garynull.com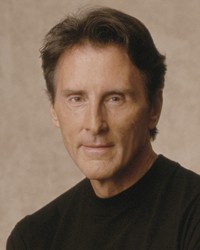 Time
magazine called him "The New Mr. Natural."
My Generation
magazine dubbed him one of the top health gurus in the United States. For over three decades,
Gary Null
has been one of the foremost advocates of alternative medicine, natural healing and the environment.
A multi-award-winning journalist and New York Times best-selling author, Dr. Null holds a Ph.D. in Human Nutrition and Public Health Science, and has written over 70 books on nutrition, self-empowerment and public health issues. His syndicated public radio show, "Natural Living with Gary Null" earned 21 Silver Microphone Awards and is the longest-running, continuously aired health program in America (27 years).
"The Gary Null Show" is broadcast on WBAI every Monday through Friday, from 12 Noon to 1 PM. Gary Null also broadcasts on our sister-station WPFW-Pacifica (89.3-FM), in Washington, DC, on Mondays and Tuesdays, from 3:00 pm to 4:00 pm EST. He is also aired on sister-station KPFK-Pacifica (90.7-FM) in Los Angeles, on the "Something's Happening" show with Roy of Hollywood, from 12:00 Midnight to 5:30 pm PST.
"The Gary Null Show" is not a "chit-chat" show, but rather an on-air forum featuring knowledgeable guests and well-researched scientific information that is presented objectively and in layperson's terms. The program's combination of provocative interviews, controversial commentary, and listener call-ins may motivate listeners to change their lives for the better.