HAITI: THE STRUGGLE CONTINUES
---
Thursdays 9:00pm-10:00pm
Hosted by: Margaretth Dominique, Kim Ives, Karine Jean-Pierre and Marquez Osson

Web Site:
http://www.haitiprogres.com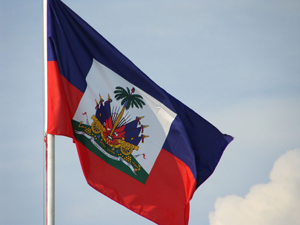 Haiti: The Struggle Continues
presents news and analysis about Haiti and Haitians in the diaspora. It also explores the history, arts, and culture of Haiti.
Themes range from U.S. military occupation and low-intensity war in Haiti to police brutality and workers rights and refugee affairs in the U.S. Our program aims to foster a better understanding between the Haitian and other communities, specially the oppressed.
Hosts/Producers:

Margareth Dominique
is a community planner/organizer and educator. Margareth teaches science in the New York City Public School System.
Kim Ives
is a writer and editor with Haiti Progres newspaper and a documentary filmmaker who has directed and worked on many films about Haiti (Bitter Cane, The Coup Continues, Rezistans). He also works with the Haiti Support Network (HSN) and has led numerous delegations to Haiti. He frequently speaks about Haiti before church, student, and community audiences and on Haitian and U.S. radio programs, most frequently WBAI.
Karine Jean-Pierre
is a documentary filmmaker who has directed and edited films about Haiti (From Slavery to the Promised Land), community organizer and adjunct lecturer. She also works with Haiti Support Network (HSN) and has been on Human Rights delegations to Haiti.
Marquez Osson:
is a worker, an immigrant rights advocate and longtime producer for community radio.