CALDWELL CHRONICLES
---
Fridays 4:00pm-5:00pm
Hosted by: Earl Caldwell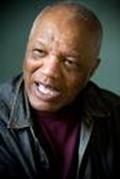 Legendary journalist, columnist and professor, Earl Caldwell was the lone reporter present at the assassination of The Rev. Dr. Martin Luther King Jr., and became famous (or notorious) as a reporter at The New York Times when he refused to disclose information to the FBI and the Nixon Administration about his sources in the Black Panther party.
The case,
United States v. Caldwell
, went all the way to the Supreme Court and ultimately led to the enactment of shield laws in many states that allow reporters to protect sources and information.
The first Black journalist to write a regular column in a major daily newspaper, Caldwell's stellar career spans more than four decades and includes award-winning coverage of some of the world's most sweeping events from Los Angeles to Zimbabwe.
At Hampton University, Earl is the Scripps Howard Endowed Professor of Journalism, and Oral Historian with the Robert C. Maynard Institute for Journalism Education, where he directs the History Project. He was inducted earlier this year into the National Hall of Fame by the National Association of Black Journalists.