WALDEN'S POND
---
Subday 1-2pm
Hosted by: Shelton Walden
Twitter Name: @waldenspond
Blog: http://sheltonwalden.blogspot.com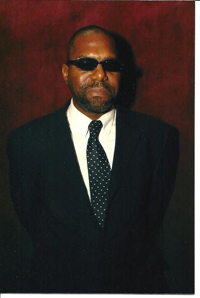 The show focuses on health, culture and politics. When it first started, it focused on animal rights issues, along with environmental matters. Over the years, Walden's Pond has evolved to focus on authors, writers and newsmakers who are making a constructive difference in our world and we welcome people of varying political views to share their perspective.
As I have changed over the years, Walden's Pond has changed. I particularly welcome thoughtful conservatives who are helping to change our world for the better. We have featured many conservative and independent authors and writers to the program such as Pat Buchanan, Ralph Nader, Robert Novak, Carol Swain, Shelby Steele, Scott McConnell, Juan Williams and many others who are stirring up the cultural waters. Walden's Pond is here for you.
Shelton Walden has been associated with WBAI Radio since 1986. Shelton Walden has held a number of roles at WBAI, including master control engineer (1986-1991), producer (1986-present), morning show host (1989-1994), chief announcer (1991-1993,1995-1996), and operations director (1993-1995). Shelton Walden is a graduate of Fordham University with a BA in Political Science.
Archives: waldenspond.podbean.com