THE PEOPLE W/ RAKIM BROOKS
---
Thursdays 1-2 pm alternates weeks w/ The Ethical Doctor
Hosted by: Rakim Brooks
Twitter Name: @RakimHDBrooks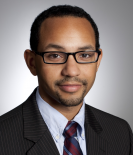 For all the gridlock in Washington, America's political landscape is still more turbulent than at any point in the last 50 years. In 2008, the People heard the call for change, but by 2010 they were engaged in a radical backlash against the Washington establishment. Just when we thought the People were moving rightward, a small private park in NYC was occupied and then thousands of others were marching for the 99 percent. The demand for economic fairness grew and inequality became an almost universal concern. The People tilted left.
The question for 2012 is this: In which direction will the People turn for political and social leadership in this election year?
The People with Rakim Brooks will attempt to answer that question every other week by bringing together scholars, activists and pundits who can help make sense of our uncertain country. Unlike a typical politics broadcast, the themes will be topical rather than general. By investigating poverty one week and foreign investment another, Rakim intends to cover all the issues that are relevant to the public interest and thus offer a comprehensive view of what the People want from Washington, from state and local governments, and from each other.