NO QUESTIONS ASKED
---
Wednesdays 10am - Noon
Hosted by: Sduduzo Ka-Mbili, Dennis Kabatto

Web Site:
http://www.juxtapower.org
Facebook:
http://www.facebook.com/groups/409198362426014/
Twitter:
@KaMbili
Blog:
http://juxtapowernews.blogspot.com/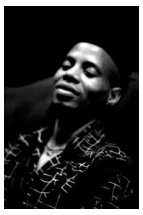 Hosted by activist South-African artist and dancer Sduduzo Ka' Mbili and Dennis Kabatto, the program features music from Africa and the African Diaspora. While the focus is on music from 'the continent', world music from all over the globe is heard on this eclectic music show.
Aliki Godi is our producer, and our interns are Kadidja Nosipho Bah and Sezo Kunene.