July 11, Friday - August 2, Saturday
Trilogy: An Opera Company announces "FEST TRILOGY III" 2014 Summer Festival Schedule

(Trilogy: An Opera Company)
7:00 PM at Science Theater, 260 Norfolk Street, Newark, NJ
Donation: Free to the Public Tickets: None required

On Friday, July 11th, 2014 at 7 p.m at Science Theater (260 Norfolk Street, Newark, NJ) Trilogy: An Opera Company (TAOC)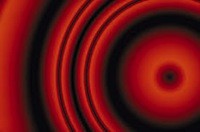 will open its 2014 Summer Festival, "FEST TRILOGY III". The festival features the work of Black composers and performing artists in seven productions on subject matter reflective of the Black experience. The festival will kick off with a presentation of choral music by African American composers performed by TAOC Chor Ensemble, Trilogy's resident chorus. The festival will conclude on August 2nd, 2014 at Central Theater (246 18th Avenue, Newark, NJ) with "The Mask in the Mirror", a chamber opera in three acts by Richard Thompson.
The piece explores controversial aspects of the life of prolific African American writer Paul Laurence Dunbar. Trilogy is one of the few companies in America that focuses its artistic efforts on heroes, heroines and historical events from the experience of Black Americans. Through the music of Black composers, Trilogy tells the compelling and important stories of the Black community that continue to permeate the fabric of American culture.
In addition to FEST TRILOGY III, the 2014 season will include the U.S. premiere of "Robeson", the first opera ever on the life of the legendary Paul Robeson, on Sunday, November 23rd at New Jersey Performing Arts Center (NJPAC); and a new children's opera, "The Bird That Wants to Fly" by Michael Raphael.
Performance Schedule:
• July 11th - TAOC Chor Ensemble, Science Theater Saturday
• July 12th - Newark City Ballet, Science Theater Wednesday
• July 16th - "Robeson" Concert Version, Branch Brook Park (dress in white)
• July 25th - "An Evening with Tuffus Zimbabwe", Science Theater Saturday,
• July 26th - "Papa Doc" & "Ode to Trayvon", Science Theater Saturday,
• August 2nd - "The Mask in the Mirror", Central Theater