- New York 08/06/2012 by Andrea Sears (WBAI)
Click the play arrow to listen to audio (Flash required).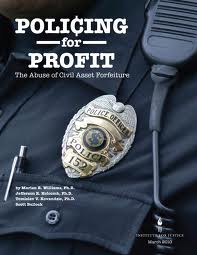 On Friday police in the city of Tenaha and surrounding Shelby County in Texas agreed to a consent decree to settle a class action lawsuit brought by the American Civil Liberties Union on behalf of Black and Latino drivers. The plaintiffs in that suit say that between 2006 and 2008 local police routinely engaged in what has been aptly described as highway robbery.