- New York City 02/05/2013 by Andrea Sears (WBAI)
Click the play arrow to listen to audio (Flash required).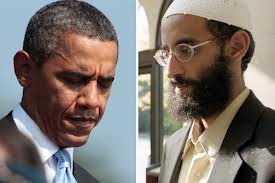 A Justice Department White Paper which justifies the targeted killing of Anwar Al Awlaki was leaked to NBC News. WBAI's Andrea Sears speaks about this with Center for Constitutional Rights Attorney, Pardiss Kebriaei.