- New York 08/07/2012 by Phil Beder (WBAI)
Click the play arrow to listen to audio (Flash required).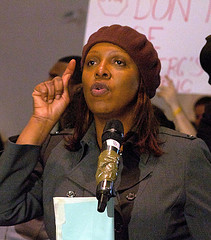 As Mayor Bloomberg pushes legislation to control the size of soft drink containers as a way to curb childhood obesity, two City Council Members are saying there's a better way to address the problem. WBAI's Phil Beder speaks with Council Member Letitia James.