- New York 08/17/2012 by Andrea Sears (WBAI)
Click the play arrow to listen to audio (Flash required).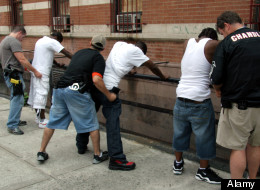 A federal judge has ruled that a major portion of a key city witness' testimony in the Stop & Frisk class action lawsuit is unreliable and will be excluded from the trial. WBAI's Andrea Sears speaks with Darius Charney, a senior staff attorney with the Center for Constitutional Rights.