- New York 01/29/2013 by Andrea Sears (WBAI)
Click the play arrow to listen to audio (Flash required).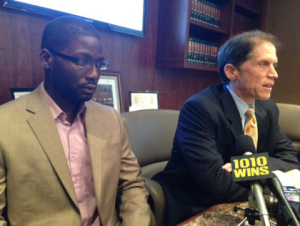 Jabbar Campbell of Brooklyn has announced his intention to sue the city and the NYPD for what he describes as a vicious, hate motivated assault by police officers from the Seventy-Seventh Precinct. WBAI's Andrea Sears spoke with Eric Subin, Campbell's attorney.