- New York 08/07/2012 by Lucas Reckhaus (WBAI)
Click the play arrow to listen to audio (Flash required).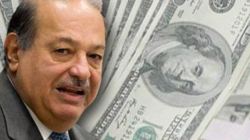 Two Countries One Voice, Occupy Wall Street and elected officials call for a four day boycott of Sacs Fifth Avenue to protest the store's largest shareholder, Mexican telecommunications mogul Carlos Slim. WBAI's Lucas Reckhaus reports.