WBAI News for Thursday March 13, 2014
---
- New York 03/13/2014 by Linda Perry (WBAI)
Click the play arrow to listen to audio (Flash required).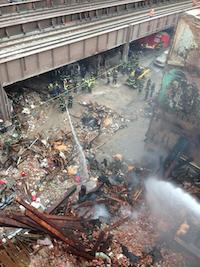 Update on the gas explosion in East Harlem
New report on how NYC needs to upgrade infrastructure by Center for Urban Future
Coalition for the Homeless issues 2014 State of the Homeless Report. It documents new record level of homelessness in Mike Bloomberg's final year in office.